Session Introduction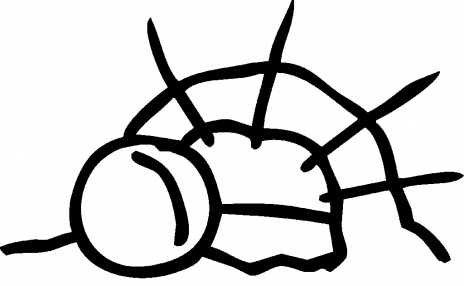 Focus
We worship our risen Lord, whose victory over death assures us of our own resurrection.
Faith Nurture Goals
Celebrate Christ's victory over death.
Experience deep wonder and great joy as we worship the risen Christ.
Feel assured of our own resurrection.
Leader Reflection: Preparing to Tell God's Story
Easter is Christianity's big day! Easter means that Jesus won, that God won, and that we will finally win. It's the centerpiece of God's saving work.
I'm not sure we always get this. Ask most Christians what salvation is about and they will say something like this: "Jesus died for our sins." That's true, but if he died for our sins and that's it, we are, as Paul says in 1 Corinthians 15, "to be pitied more than all others." Jesus' resurrection, not just his death, means that sin and death are now defeated. Jesus faced them down on the cross, and God vindicated his sacrifice by raising him from the dead.
For all its importance, it is striking that nowhere in the Bible do we find an actual eyewitness account of the resurrection itself. We only read about the results and about people's reactions. No account of eyewitnesses to the actual event is recorded, but there are eyewitnesses who saw the empty grave, who saw Jesus himself---touched him, ate with him, and heard him speak.
All four gospels tell a similar story. The women went to the tomb early on Sunday morning and found the stone rolled away. An angel announced that "Jesus, who was crucified" has risen. Later that day, Jesus appeared to all of them together. That's the bare-bones version.
The Easter story in Matthew is the shortest one of the four gospels but also the most spectacular.
The other gospels describe quiet garden scenes interrupted by angel visits while the women and other disciples move back and forth from the empty tomb to the upper room. Matthew zeroes in on the Bang! Pow! aspects of this tremendous event. It's about earthquakes and scary bright shining figures; it's about guards falling down like dead men. Clearly Matthew wants us to see that this is the greatest event in the whole history of the world---an earth-shattering moment.
As in the other gospels, the women are the first ones at the tomb. They are given instructions to "go quickly and tell" Jesus' disciples. Even though at that time the testimony of women was not accepted in Jewish courts, in this case women are chosen to be the original eyewitnesses to this central event in human history.
Still afraid---who wouldn't be!---but joyful, the women hurry to obey the angel's instructions. But then the Lord himself appears in the room where the disciples were meeting. "Greetings," Jesus says. In Greek the word has two meanings, a greeting that is the same word as "rejoice!" What a wonderful combination!
"They clasped his feet and worshiped him." Here Matthew gives us a somewhat different picture of the reception the disciples gave the risen Lord. In Mark and Luke they are fearful, doubtful, wondering. But ultimately, as Matthew tells us, they are the first to do what we in the church have done through the centuries---to worship and adore the risen Lord.
The Bible teaches that the resurrection is the culmination of everything Jesus came to accomplish for our salvation. Still, Q&A 29 (following the Heidelberg Catechism) asks the same question it asks about all the works of Christ: "What good does it do us . . . ?" The answer points to three new realities: our mortal enemies sin and death are defeated; we live a new life in Christ right now; and we have the guarantee that our bodies will rise in the last day. Our lives are bound up in Christ, so his victory day is ours as well.
Session Plan
Complete session plans and leader tips are available in our printed leader guides or via a digital subscription. See Leader Resources.
Not a Dwell user yet? Download free sample sessions.
Leader Resources
Children's Resources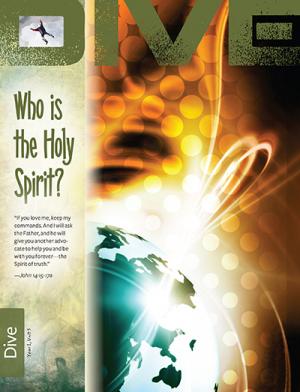 Dwell's colorful, engaging resources come in a variety of formats designed for use in church and at home.
Order them here.
Story Symbols
Optional: Set of color prints on card stock.
Order it here.