Session Introduction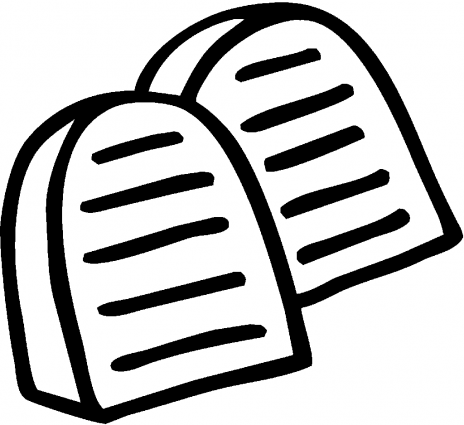 Focus
God's law teaches us what our relationship to God should be and how we should treat others.
Faith Nurture Goals
Recognize the law as the word of a holy God who wants us to be holy.
Sense that our relationship with God should affect how we live.
Differentiate between the two tables of the law.
Ask God for help in taking the law seriously and obeying it sincerely.
Leader Reflection: Preparing to Tell God's Story
This meeting between God and the people of Israel at Sinai is one of the pivotal moments in the Bible. This meeting was God's immediate goal for liberating the people from slavery in Egypt. Forever after, the covenant at Sinai would be a crucial moment in God's revelation of himself to his people.
Reading Exodus 19, I'm struck by both the intimacy and the holy awe that are present in the chapter. God tenderly says, "I carried you on eagles' wings and brought you to myself." Yet, a little later we read of the dark thunder on Sinai and the order not to come near the mountain on pain of death. A loving and holy God meets his people here.
The whole framework here is that of a covenant ceremony. God is taking his people to himself, entering into a covenant with them, and they with God. God has already done his part by delivering them from Egypt and saving them in the wilderness. Now the people freely commit themselves to follow his commandments: "We will do everything the Lord has said" (19:8).
We cannot really understand the Ten Commandments that follow apart from meditating on the very first sentence: "I am the Lord your God who brought you out of Egypt, out of the land of slavery." The commandments that follow define a relationship between God and his people. This is the liberating, saving God they serve, and this is the kind of people who serve this God. It's about identity, who God is and who God's people are.
Notice that these commandments do not come before God delivers his people, but after. It's always true in the Bible that the indicative precedes the imperative. First God saves us, and then God tells us how to live as his saved people. Or, to put it another way, our goodness is never a prerequisite to our salvation, but the thankful response to it.
The commandments are divided into two parts (or "tables"). The first four deal with the people's relationship with God, and the other six with their relationship with each other. These also coincide with Jesus' summary of the law in Matthew 22:37-38: "'Love the Lord your God with all your heart and with all your soul and with all your mind.' This is the first and greatest commandment. And the second is like it: 'Love your neighbor as yourself.'" (This summary is actually a combination of two separate statements from Deuteronomy 6:5 and Leviticus 19:18.)
Loving God and loving your neighbor are inextricably combined through the whole of Scripture. You cannot love one without loving the other. If you love God and don't love your neighbor, you fail to love those whom God loves. If you seek to love your neighbor apart from God, you have no real basis for that love.
Paul says we can reduce the commandments even further, to one word: love. "Therefore love is the fulfillment of the law" (Romans 13:10).
Session Plan
Complete session plans and leader tips are available in our printed leader guides or via a digital subscription. See Leader Resources.
Not a Dwell user yet? Download free sample sessions.
Leader Resources
Children's Resources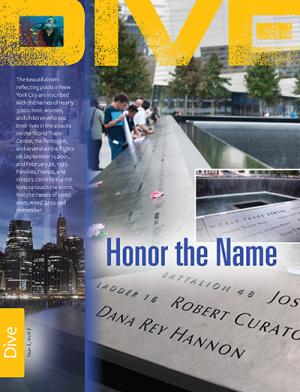 Dwell's colorful, engaging resources come in a variety of formats designed for use in church and at home.
Order them here.
Story Symbols
Optional: Set of color prints on card stock.
Order it here.