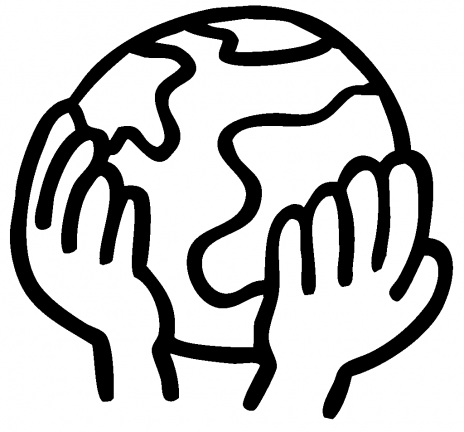 Focus
The whole world belongs to God.
Faith Nurture Goals
Understand that everything we have ultimately belongs to God.
Identify the difference it makes in our living to know that God owns everything.
Feel sure that God wants us to care for, share, and enjoy the things he has loaned us.
Leader Reflection
Preparing to Tell God's Story
"The earth is the Lord's , and everything in it, the world, and all who live in it" (Ps. 24:1).
Ownership is a concept that is deeply embedded in our culture and in our minds; it's not an alien concept to the Bible either. A quick look at the Old Testament laws reveals that God is interested in ownership. Laws against stealing and damaging the property of others pop up all over the Pentateuch. the best-known example is the eighth commandment, "You shall not steal." Stealing can only be understood within the context of ownership.
Yet there is another concept in the Bible that trumps the idea of individual ownership. Because God is the creator of everything that exists, he is also the ultimate owner of all things. Here's an example of how "ultimate ownership" works to a point. Vincent van Gogh painted a famous picture called "Starry Night." But he didn't keep this painting for himself; he painted it to share with the world. The picture made its way into the hands of art collectors who hung it on walls of galleries and museums. One could say that because these various art collectors "owned" the picture at one time or another, they had the right to do anything they wanted to with it---like change the colors or add new features. But that's unthinkable. Van Gogh was the ultimate owner, the creator, and any defacement would violate his creative genius. Art collectors or museums may own the painting in a technical sense, but that "ownership" means preserving it, protecting its beauty, and sharing it with others. Those owners are to be stewards of the painting.
In the same way, we are stewards of the world God has made. Everything in this world is God's creation, his work of art. He has placed it in our hands. "The highest heavens belong to the Lord , but the earth he has given to mankind" (Ps. 115:16). God entrusts us with the earth he has created. We accept his gift with joy and fear, with thanksgiving and care. We dare not deface it or ruin its finely wrought ecosystems. We are to make use of it for our enjoyment and our needs, but we also are to maintain its integrity and beauty. Humans are the owner-stewards of everything God has made.
Since God made everything and it all belongs to him, this calling of stewardship extends to every area of our lives. For example, we are the stewards---not merely the owners---of our bodies. We are the stewards---not merely the owners---of the earth's wealth of natural resources. We are the stewards---not just the owners---of the minutes, hours, days, and years we have on this planet.
Stewardship is an enormous responsibility but also a liberating gift. It frees us to enjoy and not merely to exploit. It liberates us to manage things with a light hand rather than to take on the onerous burden of accumulation. It opens us to the joy of open-handed sharing rather than the worry of hoarding. Most important, it places us in the posture of gratitude. Everything in this wonderful world is a gift to be treasured, cared for, enjoyed, and shared. Thanks be to God!
Wondering
How often do you think of God as the ultimate owner of everything in your life?

How does this concept affect the way you live?

In what ways might this way of thinking be liberating?
Teaching
Make sure you convey both the enormous responsibility of a life of stewardship as well as its joyful liberation. One way of doing this is to expose the unhappy consequences and subtle traps of the hoarding and possessive life.
Steps
As your group enters the room, pass out washable markers, pens, or alphabet stickers along with blank pieces of paper. Ask everyone to trace their hands on the paper, making a closed hand (or fist) on one side of the paper and an open hand on the other side. Invite your young teens to write the word "mine" as a "tattoo" on the fingers/knuckles of the closed fist drawing (one letter on each finger; not using the thumb). If you think it will be OK with the parents, consider letting them also spell out the word "mine" on their own hands, using the markers or stickers.

Get Unlimited Access!
Sign up for DWELL Digital to unlock all online leader resources, printable pages and session plans.
Call 800-333-8300 or Request Access
Already a subscriber? Log In
Learn About DWELL
DWELL helps kids find their place in God's Big Story. Learn more about this popular and trusted children's ministry curriculum.