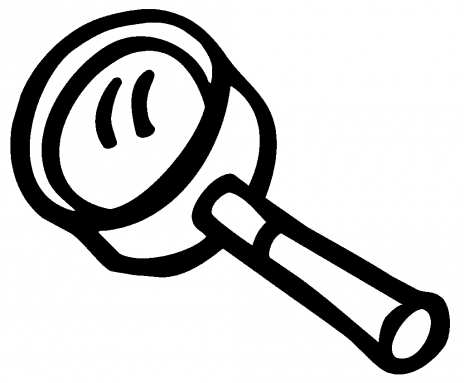 Focus
We hear God speak most clearly in Scripture when we understand the author's meaning.
Faith Nurture Goals
Identify some principles for properly reading Scripture with a focus on context and genre
Explore how Satan twists Scripture and how Jesus uses it properly
Apply basic questions about Bible reading to various Bible passages
Leader Reflection
Preparing to Tell God's Story
One of the more troublesome things about the Bible is that, as we saw in the last session, it's not always easy to interpret. Even churches sometimes disagree on how to interpret certain passages. Just think about the disagreements over how to interpret Revelation, or infant versus adult baptism, or how the Bible was used to justify slavery and apartheid, or even more fundamental things like faith and works, or creation and evolution.
The story of Jesus' temptation illustrates how the Scriptures can be twisted (in this case by the devil himself) and how Jesus responds. In each temptation Jesus properly uses Scripture to respond to the devil's misuse of Scripture.
First, the devil tempts Jesus to change stones into bread. "If you are the Son of God," he says (insinuating that Jesus may not be the Son of God), "tell these stones to become bread." It was really a bald-faced attempt to get Jesus to prove his divine Sonship, and to do it by abandoning his calling to identify with humanity. Jesus responds, not with his own words, but with Scripture---"It is written." It's amazing to see that even the Son of God lives by Scripture. He appeals to a passage from Deuteronomy that describes how God had provided for his people miraculously in the wilderness. God had said to Moses, "Man does not live on bread alone, but on every word that comes from the mouth of the Lord" (Deut. 8:3). In other words, the bread of God's Word is more important to our lives than the physical bread that we need to eat.
The devil caught on quickly that Scripture is the key, so he quoted it too. He invites Jesus to throw himself down from a pinnacle of the temple, quoting Psalm 91: "They [angels] will lift you up in their hands, so that you will not strike your foot against a stone" (v. 12). This is a typical misuse of Scripture, to interpret the meaning of a verse literally and directly. Some would say that Psalm 91:12 means that if God promises to protect us, then we can recklessly do anything we want. Jesus replies by interpreting Scripture with Scripture, again from Deuteronomy: "It is also written, 'Do not put the Lord your God to the test'" (Deut. 6:16).
Finally the devil goes all out and boldly tempts Jesus to bow down and worship him. Jesus again quotes from Deuteronomy, "Worship the Lord your God, and serve him only" (Deut. 6:13).
The main thing we learn from the battle over Scripture between Jesus and the devil is that we shouldn't read the Bible piecemeal. We don't just lift out a verse here and there and call it the complete Word of God. Scripture is a whole, the one Word of God. One verse or passage needs to be balanced and interpreted by others. So, for example, when Paul calls slaves to serve their masters he is not approving the institution of slavery. Paul also has words for the way masters must treat slaves. In Galatians, Paul seems to undercut the whole practice by saying that in Christ there is neither Jew nor Gentile, slave nor free, male nor female, "for you are all one in Christ Jesus" (Gal. 3:28).
It's not simple and easy, but by searching the Scriptures as a whole, with the guidance of the Holy Spirit, we can interpret them rightly.
Wondering
Can you think of examples where Scripture has been twisted?

Why do you think Jesus used only Deuteronomy to answer the devil?

Why does the Scripture-interpreting-Scripture method of interpretation demand a thorough knowledge of the Bible?
Teaching
You might want to share some examples of Scripture-twisting from your own experience to show how easily it is done.

Make sure that the group understands how knowledge of the whole Bible is important to interpret any one part of it.
Steps
To prepare for your arrival activity, copy the genre description cards from the printable pages. Glue or tape these to the top of separate sheets of blank paper. Tape these prepared sheets to the walls around the room.

Get Unlimited Access!
Sign up for DWELL Digital to unlock all online leader resources, printable pages and session plans.
Call 800-333-8300 or Request Access
Already a subscriber? Log In
Learn About DWELL
DWELL helps kids find their place in God's Big Story. Learn more about this popular and trusted children's ministry curriculum.