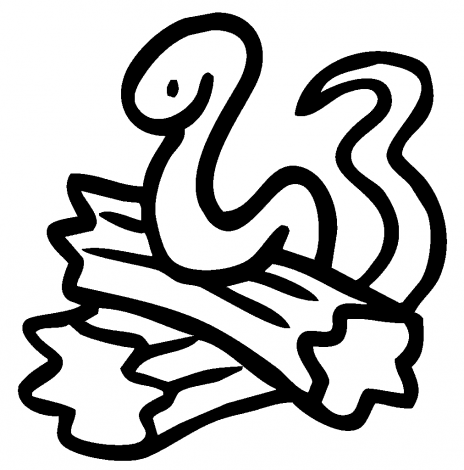 Focus
Jesus protected Paul and used him to heal many people.
Faith Nurture Goals
Imagine Paul's journey and how Jesus protected Paul.
Wonder at the way Jesus protected Paul and how Paul had to trust Jesus throughout his life.
Know that Jesus cares about us and our health.
Leader Reflection
Preparing to Tell God's Story
This is a story primarily about kindness—the kindness of the islanders, of the Roman chief official, and of Paul (representing the Lord Jesus Christ) in healing so many. It closes with an account of the kindness that the believers in Rome showed to Paul and his companions when they finally arrived there.
It's easy to underrate the quality of kindness, and we tend not to speak of it highly enough to our children. The works of mercy and love that Christians do in Jesus' name is one of the greatest testimonies we can offer to the grace and mercy of God.
The story begins by saying, "The islanders showed us unusual kindness" (Acts 28:2). This was not a usual attitude. Pirates had plagued the Mediterranean Sea for years until Roman soldiers managed to wipe out the worst of them. But piracy was still rather common. Besides, many of the island people, especially those living in areas where shipwrecks were, had made a living by scavenging material off the foundering vessels.
Paul and his friends, the soldiers and the sailors, and the prisoners were all helpless when they reached the shore after the shipwreck. The soldiers had taken off their heavy armor and discarded their weapons in order to make it safely to shore. But instead of taking advantage of their helpless situation, the islanders came out in the cold and rain to help them to the shore, built a fire, and provided warmth and comfort to the shocked and shivering survivors. Through all this, God was taking care of the shipwreck survivors.
Paul, who seemed to have come through the harsh experience remarkably well, was gathering driftwood and brush to build a fire. A snake, which had been nesting in the brush, bit Paul and held onto his hand. Paul just calmly shook it into the fire and seemed unaffected. The superstitious reaction of the islanders is quite interesting, and even humorous. As soon as they saw the snake hanging from Paul's hand they assumed him to be a murderer getting his just desserts. Watching him shake it off without any harm, they began to think he was a god.
This incident is not presented as a miracle. Rather, Luke, the author, and Paul, treated it quite matter-of-factly. That's not the way the people of the island saw it, however. They were in awe of what happened, and even began to have a worshipful attitude toward Paul. That respect undoubtedly made much of the healing that he later did on the island possible. Having heard the story of what happened on the beach and of the later healing of Publius's father the people of the island flocked to Paul and asked for healing.
It's interesting that there is no mention of any preaching that Paul did to accompany the healing. He didn't require that they become Christians before he put his hands on them to cure their sicknesses. But we can be sure that Paul did speak of the love of Christ to anyone who was ready to listen.
Steps
Use this time to focus your attention on God.
Do this with me: calm your head, heart, and hands as you slowly breathe in . . . and out. (Demonstrate a few deep "in and out breaths" with eyes closed.)

Get Unlimited Access!
Sign up for DWELL Digital to unlock all online leader resources, printable pages and session plans.
Call 800-333-8300 or Request Access
Already a subscriber? Log In
Learn About DWELL
DWELL helps kids find their place in God's Big Story. Learn more about this popular and trusted children's ministry curriculum.