Session Introduction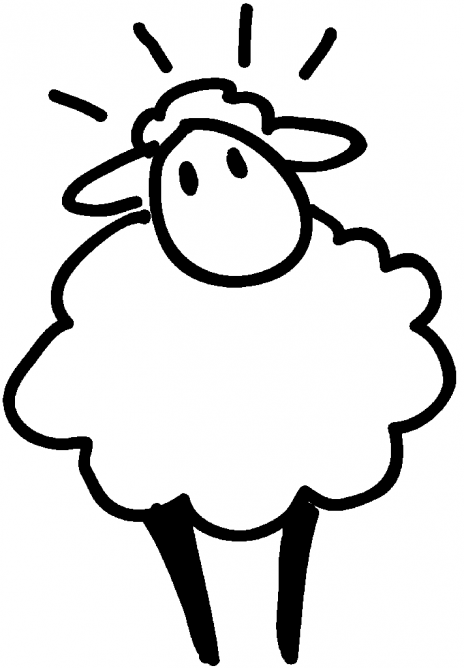 Focus
Jesus is the good shepherd who searches for and finds the lost sheep.
Faith Nurture Goals
Identify with the lost sheep and imagine the warmth and love of Jesus, the good shepherd.
Share Jesus' joy when he brings "lost sheep" back into the fold.
Tell what the story shows us about God.
Honor Jesus as the good shepherd who knows us and cares for us.
Leader Reflection: Preparing to Tell God's Story
This unit offers the delightful experience of telling some of Jesus' parables and wondering together about these down-to-earth and surprising stories.
Jesus' parables are word pictures or analogies. In simple, vivid stories, Jesus gives us glimpses of what God's kingdom is like. Here are a couple of good rules of thumb for understanding parables:
In these analogies it's not that God or Jesus is the shepherd (or door, or father) but that this is what God is like.

Not every detail of the parable is necessarily important. The question should be "What's the main point?"
Luke provides the crucial background for the three unforgettable parables of chapter 15. The Jewish leaders were upset that Jesus was spending time with "sinners" and religious outcasts. Jewish religion in Jesus' day was all about religious purity and keeping the law of Moses. Hanging around with obvious sinners might, according to the prevailing view, sully one's own commitment (see Psalm 1), and it might give those sinners the idea that they were OK after all. So the motto was Stay away and remain pure!
In this simple story, Jesus makes an analogy between a shepherd and himself. That in itself is mildly surprising, since shepherds were considered rough-and- tough, unrefined citizens in that society. Jesus is saying, "Watch the shepherd in this story, and you'll begin to understand why I hang around with 'sinners.'"
A hundred sheep was an impressive number for that time, likely made up of the combined sheep of several neighbors, who took turns tending the flock. This, perhaps, helps explain why the shepherd is so concerned. These aren't just his sheep but also his neighbors' possessions and investments. His accountability is to the community.
Still, it seems counterintuitive that the shepherd would leave the ninety-nine out there, vulnerable, "in the open country," to go after the lost one. There may be some explanation that goes beyond the detail provided in the story that would make this action seem less reckless; for example, the shepherd may have gotten a substitute to fill in while he was gone. But that open question shouldn't sidetrack us. The main point is that the lost sheep becomes the shepherd's passionate focus.
The finding of the lost sheep prompts a celebration in the village, a fact that makes more sense when we consider the communal nature of caring for such a large flock.
In this case (but not always), Jesus makes the analogy of the story starkly clear: "In the same way there will be more rejoicing in heaven over one sinner who repents than over ninety-nine righteous persons who do not need to repent."
Ouch! What must that have sounded like to these religious leaders who were complaining about Jesus hanging around with sinners?
Session Plan
Complete session plans and leader tips are available in our printed leader guides or via a digital subscription. See Leader Resources.
Not a Dwell user yet? Download free sample sessions.
Leader Resources
Children's Resources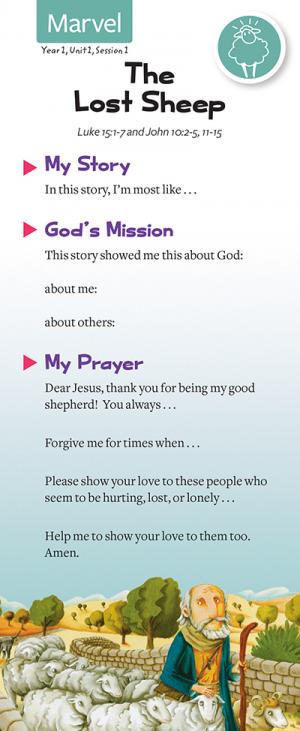 Dwell's colorful, engaging resources come in a variety of formats designed for use in church and at home.
Order them here.
Story Symbols
Optional: Set of color prints on card stock.
Order it here.