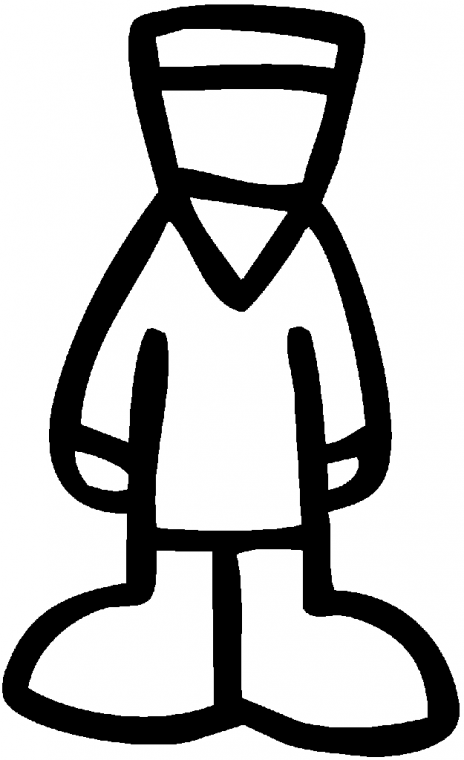 Focus
God helped Daniel interpret Nebuchadnezzar's dream about the coming of God's powerful kingdom.
Faith Nurture Goals
Feel secure in knowing that God rules our world today.
Wonder at the awesome power of God's kingdom.
Trust God as Daniel did.
Leader Reflection
Preparing to Tell God's Story
As it so often happens in the Bible, God reveals his truth and wisdom through a dream. (Think of Jacob, Joseph, and the New Testament Joseph, to name a few.) We might wonder why this is the case. Perhaps in the absence of God's written Word, and in a world where dreams were regarded as truth-bearing events, God also used them to reveal himself and his will to people.
Daniel, a young Israelite, has been deported to Babylon after the tragic fall of Jerusalem. In the book's first chapter, we learn that Daniel and his three friends are being cultivated as courtiers and "wise men" of Nebuchadnezzar, the king of Babylon, and we see how they remained faithful to their Jewish heritage.
Now the king has had a series of dreams that he knows are significant but can't understand. None of his astrologers, wise men, or advisers is able to make any sense of the dream either. The king gets so angry that he orders all the wise men to be killed, including Daniel and his friends. Learning of the situation, Daniel asks for an audience with the king to interpret the dream.
But Daniel is not confident in his own powers. Having made his commitment, he prevails on his friends to pray to God for the wisdom to interpret the king's dream. God reveals the mystery to Daniel that night, and Daniel praises God as the one who gives "wisdom to the wise and knowledge to the discerning," and who "reveals deep and hidden things" and "knows what lies in darkness" (2:21).
Soon Daniel finds himself standing before the king himself. The king asks if he is prepared to interpret the dream. In his reply, Daniel refuses to call attention to himself, but gives all the credit to the "God in heaven who reveals mysteries" (2:28). Daniel then proceeds not only to give the interpretation of the dream, but to describe the dream itself. (Had it become common knowledge, or did God also reveal the dream to Daniel?)
Daniel interprets the many-layered dream as a fantastic picture of future kingdoms, one after another, each one characterized by the nature of its metal. The final kingdom is of special interest to us as Christians. Daniel interprets a kingdom that "will never be destroyed" and will "crush all those kingdoms and bring them to an end" (v. 44). And the sign of this kingdom is a rock not made by human hands.
While neither Daniel nor the king could understand the full significance of this last kingdom, we now look back and recognize the one destined to be King of Kings and Lord of Lords, the Messiah, Jesus Christ.
Still, the king recognizes the truth when he hears it in Daniel's interpretation, and he honors both Daniel and the God who revealed it to him.
Wondering
How is the place of God magnified in this chapter?

How would you characterize Daniel as he is presented in this story?

What purpose do the dream and interpretation serve in the book of Daniel?
Teaching
Emphasize the way in which Daniel refused to rely on his own wisdom as he confronted Nebuchadnezzar's dream.
Steps
As the children arrive for this session, try to greet each one individually. A smile, a high five, a pat on the shoulder, or a few personal words demonstrate that you consider each child important. Communicate that you are glad each is a part of your group. When everyone has gathered, begin wondering with them about dreams. How often do they think they dream? Do they ever remember their dreams?

Get Unlimited Access!
Sign up for DWELL Digital to unlock all online leader resources, printable pages and session plans.
Call 800-333-8300 or Request Access
Already a subscriber? Log In
Learn About DWELL
DWELL helps kids find their place in God's Big Story. Learn more about this popular and trusted children's ministry curriculum.