Session Introduction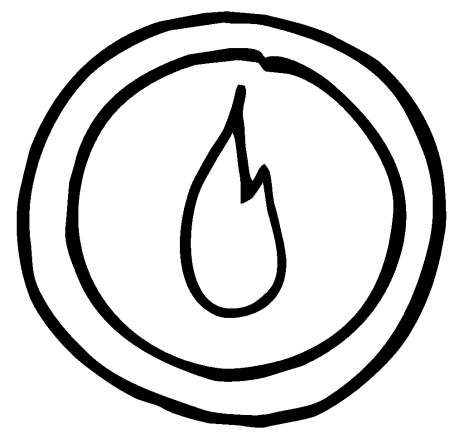 Focus
The Holy Spirit works in our hearts and lives to bring people to faith in Christ and include them in God's covenant.
Faith Nurture Goals
Imagine how the Holy Spirit is like wind and fire.
Wonder at the power of the Holy Spirit and the mysterious way the Spirit works to include people in the covenant.
Prepare and pray for opportunities to share our faith with others.
Leader Reflection: Preparing to Tell God's Story
One of the most difficult questions related to the covenant is asked in Q&A 15: who is included? For Reformed folks the answer is quite simple and quite profound at the same time.
Q&A 15 answers the question this way: "Those whom God, according to his eternal plan and purpose, chose out of fallen humankind to be his people in Jesus Christ." The only way fallen people can enter a covenant relationship with God is if God takes the initiative. Only God can call people to himself and only God can awaken the human heart to love him.
Sometimes Reformed people have been accused of pride, of thinking of themselves as God's chosen people, children of the covenant. Although we do belong to God's covenant, taking pride in that represents a ludicrous misunderstanding of our relationship with God. The fact that God has chosen us, out of sheer grace with no merit on our part, should instill overwhelming gratitude and deep humility rather than any pride.
Election is one of the distinctive doctrines held by Reformed Christians. Right from the start the Bible makes clear that God's purpose in making the covenant with creation and with his people is that "all peoples on earth will be blessed through you" (Gen. 12:3). It's crucial to understand election within that larger context of God's covenant relationship with the world.
God's purpose is to bring his blessing and salvation to a fallen world. God's method, the only possible method really, is that he chooses, calls, and commissions a people who will carry that blessing to others.
The Bible passage for this week is a powerful story of the gift of the Spirit at Pentecost. It begins with the twelve apostles, chosen by Christ himself, but ends with thousands of people from around the world being baptized into the church.
We tend to think of election as a means by which God narrows the scope of the saving work. In fact, election is the means by which God extends his covenant blessing to the whole world. Just as God called Abraham and blessed him to be a blessing, so God calls us and blesses us to be a blessing to others.
Understanding the broad scope of God's covenant reach through election does not eliminate the fact that God calls individuals to salvation in his electing love. The Bible and Q&A 15 make it clear that not all will be saved, but only those who respond in faith to the gospel. And people can only respond in faith by God's initiative. Peter says it in his Pentecost message: "The promise is for you and your children and for all who are far off---for all whom the Lord our God will call" (Acts 2:39).
So, on the one hand we know that God desires to extend his covenant blessing to the whole world, and on the other hand that only "those whom God . . . chose out of fallen humankind to be his people in Jesus Christ" (Q&A 15) will be saved. How do we bridge this seeming contradiction?
We don't. Nor do we make any final judgments about the fate of any individual. All of that we must leave in God's hands, where it belongs. This we know: God's love is beyond our imagination and God's purposes are beyond our knowledge. "For from him and through him and for him are all things. To him be the glory forever! Amen" (Rom. 11:36).
Session Plan
Complete session plans and leader tips are available in our printed leader guides or via a digital subscription. See Leader Resources.
Not a Dwell user yet? Download free sample sessions.
Leader Resources
Children's Resources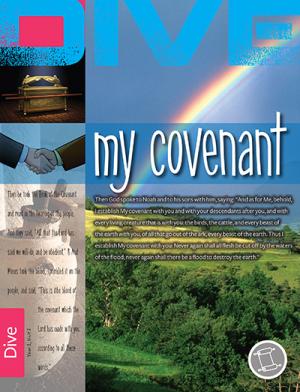 Dwell's colorful, engaging resources come in a variety of formats designed for use in church and at home.
Order them here.
Story Symbols
Optional: Set of color prints on card stock.
Order it here.