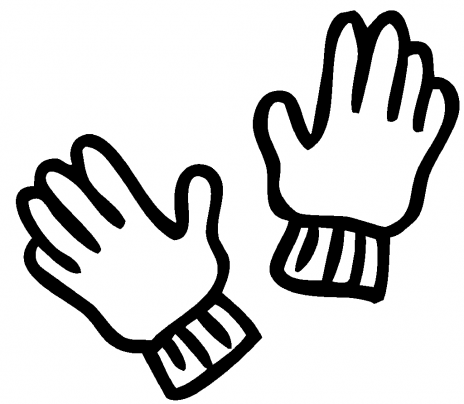 Focus
In all my work—even the dull tasks—I should do my very best so that I may honor my Lord.
Faith Nurture Goals
Consider work as a way in which we might honor the Lord.
Learn about Paul's work and hear his encouragement to work for the Lord.
Leader Reflection
Preparing to Tell God's Story
There was a time when Christians would describe a minister or missionary as somebody who was engaged in "full-time kingdom work." The implication was that, instead of entering a "secular" profession, the person had chosen to work to promote God's kingdom. Hopefully, we don't talk that way anymore for a very important reason: we have come to realize that the kingdom of God is much bigger than the church and that we can serve God's kingdom wherever God has placed us.
Throughout the Bible, work is honored as something we dedicate to God. While the fourth commandment emphasizes that we rest from our labors one day a week, the commandment begins with "six days you shall labor and do all your work." Human work can be dull and routine, but it can also be creative, exciting, and deeply satisfying. One way or the other, in our work we are functioning as imagebearers of God, using our own energy and creativity to make something of the world in which God has placed us. Christians are called to serve the Lord and his kingdom in everything they do.
No other biblical writer said more about work than the apostle Paul. Even though he was uniquely called by God to build his church, Paul never gave up his "day job" of making tents. It wasn't that he felt that working full time in the church wasn't enough, or that those who do so shouldn't be paid for their efforts. Paul had practical reasons for not wanting to be financially dependent on those he was bringing into the church of Jesus Christ. Paul may also have enjoyed the respite of working with his hands.
Paul emphasized that the work we do, no matter whether it is dull and routine or exciting and creative, should be done "with all your heart, as working for the Lord" (Col. 3:23). The Lord Jesus Christ claims our entire lives for his service, so we don't just sing hymns or teach church school for the Lord and then wash dishes for ourselves just because we have to.
"Working for the Lord" also deters us from involvement in certain kinds of work. For example, it's hard to imagine running a fundamentally dishonest business like a Ponzi scheme or working in the porn industry "as working for the Lord." On the other hand, there are certainly people working for the Lord on Wall Street and in Hollywood.
Paul also emphasized work as a necessity for earning our daily bread. In Thessalonica there were evidently people who considered themselves so spiritually minded that they thought common work was beneath them. Of course, they relied on others to supply their daily needs. Paul's stern response to that particular situation? "The one who is unwilling to work shall not eat" (2Thess. 3:10).
The Lord calls us to be kingdom-centered people in everything we do. We can do that in nearly every sphere of our lives in the world.
Wondering
What kind of work did Jesus do before he became engaged in his three-year ministry at the age of thirty?

How can dull, routine work be done for the Lord?

How would you apply Paul's injunction about those who refuse to work to our society today?
Teaching
Many of the kids in your group might already be thinking about what they want to do when they grow up. Make sure to encourage them to look at their gifts and passions as a way of discerning God's call, with the awareness that they can work for God's kingdom in nearly every area of life.
Steps

Get Unlimited Access!
Sign up for DWELL Digital to unlock all online leader resources, printable pages and session plans.
Call 800-333-8300 or Request Access
Already a subscriber? Log In
Learn About DWELL
DWELL helps kids find their place in God's Big Story. Learn more about this popular and trusted children's ministry curriculum.