Session Introduction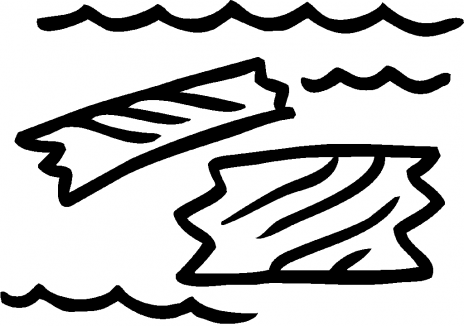 Focus
God saved Paul and all the people with him from being destroyed in a terrible storm.
Faith Nurture Goals
Feel amazed at the miraculous way God saved Paul and the people with whom he sailed.
Trust God's care during frightening times in our lives.
Give praise for God's power and kindness in our lives.
Leader Reflection: Preparing to Tell God's Story
Today's story reminds us that even though Paul did an enormous amount of travelling, this was a risky activity. The ships in which he sailed were relatively small (about 100 feet in length) and were sailing on a vast ocean against contrary winds and sudden violent storms.
Paul, having appealed his case to Caesar, is on his way to Rome. It's interesting to observe the kind of position he has on the ship. Early in the voyage the ship was already experiencing tough winds, and Paul advised the centurion in charge to find a safe harbor. After all his journeys, Paul was probably more experienced at sailing the sea than was the officer in charge. But the centurion would have none of it.
As they make their way through the Mediterranean, the ship encounters a violent storm with winds of hurricane force. Fearing they will run aground on some shoals, the captain directs the crew to throw overboard the cargo---and then even the ship's tackle---to lighten the ship.
For days on end they sail aimlessly, battered by winds and waves and seeing neither sun nor stars. Finally, they give up all hope of survival. At that point Paul again speaks to the centurion and the whole crew. Of course, he first registers an "I told you so," reminding them of his earlier advice, but then he goes on to encourage them: "Last night an angel of the God whose I am and whom I serve . . . said, 'Do not be afraid, Paul. You must stand trial before Caesar; and God has graciously given you the lives of all who sail with you'" (vv. 23-24).
After two weeks of ceaseless pounding, the ship approaches land. But while the sailors do everything they can, they are headed for the rocks. Some sailors connive to abandon ship on a lifeboat, but Paul warns the centurion that all must stay on board in order for any of them to be saved. Essentially, Paul appears to be in charge by this critical point. After a final, stirring speech of encouragement from Paul, the ship begins to break apart on the rocks. All on board either swim toward shore or grab whatever broken pieces of the ship they can. Just as Paul has predicted, every soul aboard that ship is saved.
But the adventures don't end there. Welcomed on the island of Malta, they build a giant bonfire on the shore. A snake leaps out of the flames and fastens itself to Paul's hand. The superstitious islanders immediately conclude that Paul is some sort of criminal whom the gods are punishing. But when he doesn't die they change their minds and proclaim him to be some kind of god.
In the end, he and the whole ship full of people receive a warm welcome on the island, and Paul even heals some people there.
Ultimately, this is not a story about a heroic Paul---although it's hard not to admire his steadfast faith. It's a story about God's promises and care.
Session Plan
Complete session plans and leader tips are available in our printed leader guides or via a digital subscription. See Leader Resources.
Not a Dwell user yet? Download free sample sessions.
Leader Resources
Children's Resources
Dwell's colorful, engaging resources come in a variety of formats designed for use in church and at home.
Order them here.
Story Symbols
Optional: Set of color prints on card stock.
Order it here.