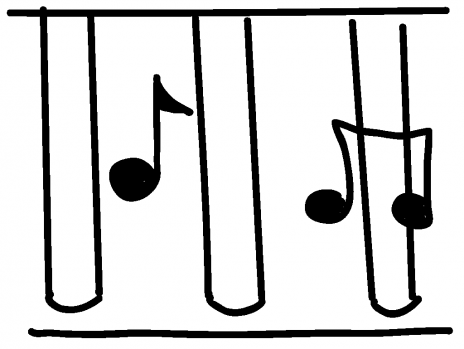 Focus
I find comfort in belonging to Jesus Christ.
Faith Nurture Goals
Experience the strength and joy of belonging to Christ.
Practice seeking comfort in Christ during difficult circumstances.
Hear stories of other Christians who found hope in Christ, even when they were mistreated and in danger.
Describe why belonging to Jesus is important to us.
Leader Reflection
Preparing to Tell God's Story
As you begin teaching these middle school children, please note that the Dwell curriculum for this age group changes its focus somewhat. It incorporates more doctrinal summary into each session.
Why? Why not just stick with the biblical stories? What's important about doctrine anyway?
The Bible is a big, sprawling, passionate story of God's relentless love for the world he made. There comes a time in reading and living into that story to summarize some of its truths into a clearer, more concise understanding of who God is and who we are in relation to God.
These young teens are ready to think more deeply about God. One tool that will be used to that end is Q&A: A Summary of Biblical Teachings--based on the Heidelberg Catechism. Q&A is a kind of shorthand version of the material the church has used for centuries to summarize and systematize the truths of the Bible.
One more thing: the Catechism on which this summary is based is not a cold or abstract summary of doctrine. It's not just statements about God, but zeroes in on what it means for us to be a child of God. It's biblical doctrine on a very personal level.
That focus is evident in the very first Q&A. "What is your only comfort as a Christian? That I, body and soul, in life and death, belong to Jesus Christ."
The comfort described here is not merely the ease of being comfortable, like the feeling you get curled up by a warm fire with your fingers wrapped around a hot drink. It is ultimate comfort, what remains when everything else falls apart, the comfort that gets us through anything this life throws at us, even death itself.
To grasp the reality of this ultimate comfort, you will be living into two powerful prison stories, one from the Bible and one from recent history. In both stories, believers in Jesus Christ are helplessly caught in deep trouble. In both, the only thing that gets the believers through is their faith that, no matter what happens to them, they belong to Jesus Christ.
What's pictured here is not a sugarcoated faith or an easy comfort. It's a sense of belonging that can endure any hardship or danger. The picture of Paul and Silas singing hymns to their Lord while in chains, their bodies racked with pain after being beaten to an inch of their lives, says it all.
Likewise, Corrie and her sister Betsie endure the darkest time and place of the twentieth century, slowly starving to death in a German concentration camp. Neither mistreatment, nor disease, nor the pain of death itself can shake their faith and the ultimate comfort of belonging to the One who held them in the palm of his hand.
As Paul put it in his letter to the Romans, "If we live, we live to the Lord; and if we die, we die to the Lord. So whether we live or die, we belong to the Lord" (Rom. 14:8).
Wondering
What doctrines have been most meaningful to you over the years?

How do doctrine and Scripture interact in your faith life?

Why is it that so often the darkest times bring out the brightest faith?

What are some of the implications of belonging to Jesus Christ?
Teaching
You may wonder about the horrors and darkness of these stories and whether they are appropriate for middle school youth. The fact is, middle schoolers live with the very same fears and doubts we all do. They know they can be shot in the schoolyard, struck down by a terrorist, or mistreated by bullies. They need to know what they can ultimately hang on to.

Your teens are looking for authentic faith, real hope, deep love. Your task in these years will be not just to teach truths about God, but to humbly demonstrate from your own journey of faith, with its struggles and triumphs, what it means to belong to Jesus Christ.
Steps
Today marks an exciting beginning! You may already know some of the young teens in your group, but others you'll meet for the very first time. Offer a friendly smile to each one who walks through the door. Introduce yourself and learn everyone's names. Middle schoolers can be a self-conscious bunch, so the tone you set today will help them feel comfortable with you and with the other members of your group. Chat about what they did this summer, the beginning of the school year, or what's happening around town as you wait for everyone to arrive.

Get Unlimited Access!
Sign up for DWELL Digital to unlock all online leader resources, printable pages and session plans.
Call 800-333-8300 or Request Access
Already a subscriber? Log In
Learn About DWELL
DWELL helps kids find their place in God's Big Story. Learn more about this popular and trusted children's ministry curriculum.