Session Introduction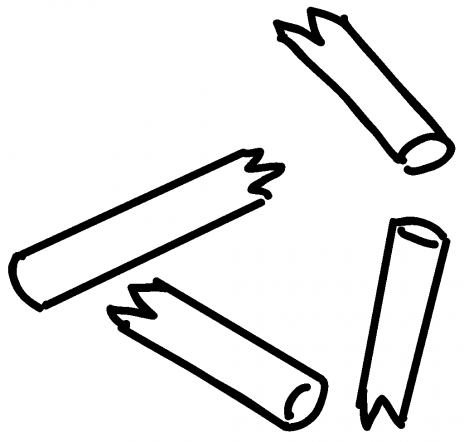 Focus
My heart knows three things that assure me I belong to Jesus. First, how I sin everyday; second, how Jesus saves me from my sin; and third, how I can show my thanks by serving God.
Faith Nurture Goals
Imagine ourselves in the place of the jailer in today's story.
Be aware of our own sin and need for a Savior.
Identify ways to show thanks to God for the salvation he gives us through Christ.
Leader Reflection: Preparing to Tell God's Story
In the first session we focused on the first half of this amazing story. We saw what faith meant and looked like in the most difficult circumstances. Paul and Silas, beaten, chained, and exhausted, sang songs of praise to the God to whom they belonged. Their vibrant faith served as a testimony to their fellow prisoners, and, we marvel, to their hard-bitten jailer.
The jailer was almost certainly a cynical, tough, retired Roman soldier. Any sensitivity or gentleness had been squeezed out of him by his hard experience as a soldier and the expected cruelty of an imperial jailer. His first thought after discovering the prison's open doors was to assume the prisoners had escaped. His only recourse, suicide. But before he could fall on his sword, Paul stopped him. "Don't harm yourself; we're all here!"
Kneeling, trembling at the apostles' feet, this cruel agent of Roman punishment asked Paul and Silas the strangest question: "Sirs, what must I do to be saved?"
Where did that come from? Part of the explanation may come from the fact that the jailer was on the premises and had heard the strange sounds of Paul and Silas's singing. Perhaps he wondered what kind of God inspired singing in jail. But there is a mystery here too---the mystery of how anyone comes to faith in Jesus Christ. Only God's Spirit, working in the human heart, can cause such a change.
"Believe in the Lord Jesus, and you will be saved---you and your household." The apostle's reply is certainly a summary of a long conversation, with many questions and answers and many stories about Jesus. The result was a miracle of salvation as the jailer believed, and he with his entire household was baptized.
Note that the jailer's household is mentioned twice. Often in Acts, Luke emphasizes that one person's coming to faith affects the entire household. Coming to faith isn't just an individual experience; it happens within a natural social context such as a family or a community. That's one reason why we baptize not only adults but their children.
The Q&A for today asks, "What must you know to have this comfort [of belonging to Jesus]?
This sounds very much like a merely cognitive thing, knowing and accepting certain facts. It's clear that the jailer had to know some things about Jesus to put his faith in him. But the knowledge we need is more than head knowledge, it's heart knowledge. It's the personal, heartfelt recognition of my own sin, it's trusting in Jesus with all my heart, and it's making the commitment to live for him.
The Q&A (and the catechism on which it's based) describes this knowledge in three steps, sometimes summarized as guilt, grace, and gratitude. Of course, this is not a rigidly programmed process of salvation. While containing these three elements, the pattern may be different in each individual case. I've known people, for example, who begin by serving Christ, and only later do they come to discover their deep need of a Savior. The point is that these are the three irreducible elements in becoming a Christ-follower.
Session Plan
Complete session plans and leader tips are available in our printed leader guides or via a digital subscription. See Leader Resources.
Not a Dwell user yet? Download free sample sessions.
Leader Resources
Children's Resources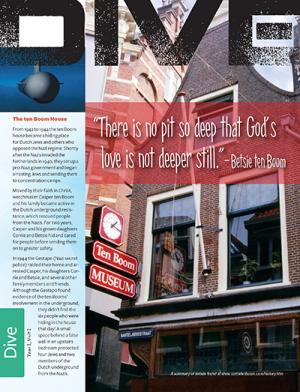 Dwell's colorful, engaging resources come in a variety of formats designed for use in church and at home.
Order them here.
Story Symbols
Optional: Set of color prints on card stock.
Order it here.