Session Introduction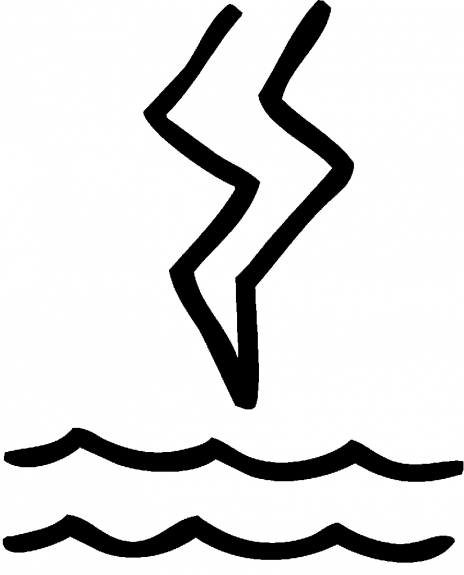 Focus
Jesus' power over the storm shows he is God's Son.
Faith Nurture Goals
Imagine the disciples' feelings before and after Jesus' miracle.
Answer the disciples' question "Who is this?"
Praise Jesus for his power and presence in our lives.
Leader Reflection: Preparing to Tell God's Story
In unit 3 we will focus on some of the miracles that show Jesus' power over the forces of nature in the world and in human lives. These miracles are not meant merely to show Jesus' superhuman power. They are meant to tell us something about Jesus and about the kingdom of God that Jesus is announcing.
They show that the ordinary human being called Jesus is also the Son of God who can show God's power in the world. They demonstrate the kingdom of God that Jesus will usher in---when sickness and death will be destroyed and the powers of evil brought under control.
The Bible story for today displays all of these aspects of Jesus' miracles. Here we have an ordinary human being who is tired and falls asleep in the boat. Here we have the Son of God who has power over the wind and the waves. Here we have a picture of how God's kingdom will bring under control all the powers that are against us.
Imagine the scene: Tired and weary after a long day of teaching and healing, Jesus falls asleep on some cushions in the stern of the boat. Suddenly a violent storm whips up over the lake. This is not uncommon on Galilee, and because it's a relatively small body of water with smaller boats that could easily capsize, it could be even more chaotic.
The disciples, scared out of their wits with the waves crashing over the boat, wake Jesus up. They don't just wake him, they scold him. To them Jesus seems indifferent to the dangers they face, and their panic turns into accusation.
Awakened from his sleep, Jesus stands and orders the wind and the waves to be still. Literally, it's more like a rebuke: "Shut up!" It's as if Jesus were talking to a wild horse or a frenzied dog. His words display both power and authority, and the forces of nature obey Jesus' calm command. Immediately all is calm.
It's almost humorous, then, to see Jesus, having awakened and ordered the wind and the waves into a state of calm, turn to his frightened disciples and upbraid them for their lack of faith.
The disciples, filled with fear, awe, and wonder, ask "Who is this?" Who is this person who falls asleep and then wakes up to quiet the forces of nature? That's the question that reverberates through this session and will reverberate through this quarter. Who is this person who does such great and good deeds?
Over the centuries this story has acquired deep meaning for many believers. The picture of a storm-tossed boat with the cross for a mast became an early Christian symbol for the church (and in our time was adopted by the World Council of Churches). This image expresses the great comfort we have as those who are in the boat with Jesus on the stormy sea of life.
Session Plan
Complete session plans and leader tips are available in our printed leader guides or via a digital subscription. See Leader Resources.
Not a Dwell user yet? Download free sample sessions.